What's new in social media in the first quarter of 2023? Find out about the latest features available to users!
Meta
Paid verification - Meta Verified
Mark Zuckerberg followed in the footsteps of Elon Musk and communicated on his Facebook profile that Meta is introducing paid verification. 
Pricing announced:
$11.99 in the browser version

$14.99 in the iOS app
The subscription will give you a blue badge of credibility and direct access to customer service. Verification must be done with proof of identity. The feature has yet to be available to businesses for now.
Australian and New Zealand residents will be the first to benefit from the service.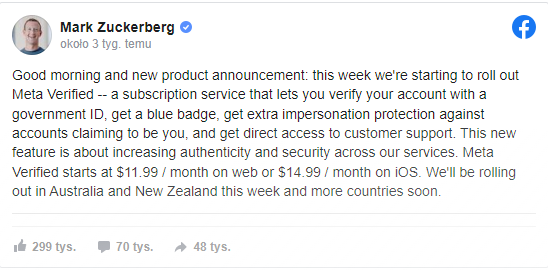 Instagram algorithm change
We have good news for all photo fans on Instagram! Adam Mosseri, CEO of Instagram, announced on his profile that in 2022 Instagram was focusing too much on reels. In 2023, this will change. Photos will be promoted by algorithms as much as video. 
It is probably a reaction to the many complaints from users that Instagram is turning into a second TikTok and a response to the famous 'Make Instagram Instagram again' campaign, which involved Kim Kardashian and Kylie Jenner, among others.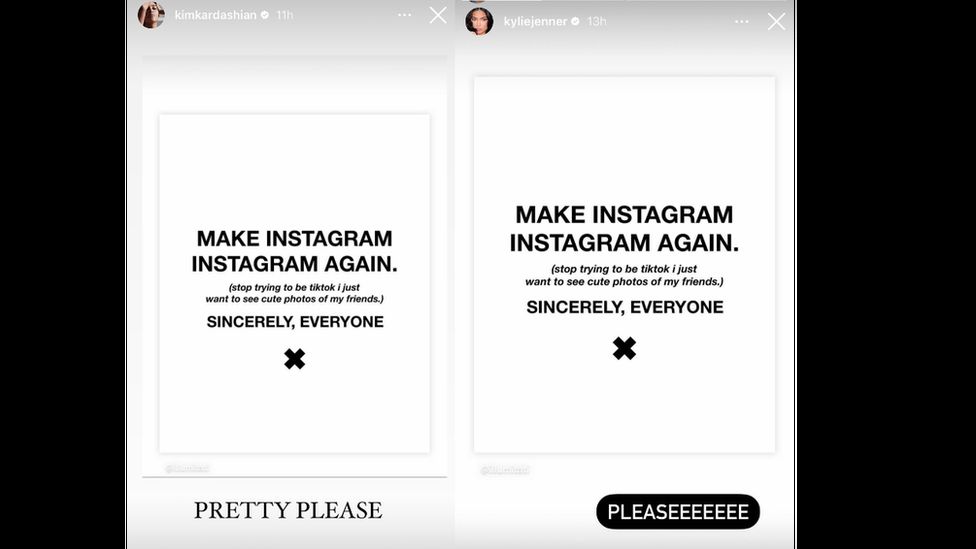 New security features on Instagram
Meta is introducing new security features on Instagram. One of them is the so-called 'Quiet Mode,' not yet available, which will mute all notifications and send an automatic reply to private messages. In addition, parental controls have been updated, which will help parents monitor their children's activities on the platform. They can see their kids' privacy settings and content and will receive a notification when a child blocks another account. The 'hidden words' option has also been expanded.
TikTok
Time restriction for children
TikTok has introduced a time restriction for those between 13 and 18. They can only view the app for one hour a day. After this time, the app user must provide a password to continue using the app. The platform will also send notifications reminding them to go to bed. Additionally, parents can link their account to their child's account to have more control over what content the child watches and how often.
TikTok banned for US government agency employees.
The US Senate has passed a bill to ban federal employees from having TikTok on government devices. The reason for their decision is that the app could have been used for spying. Interestingly, the European Commission also prohibits using the app on official equipment.
A new tool from TikTok - Keyword Insight
TikTok has added another handy analytics tool. The new feature will help you discover the keywords that best suit your audience and industry. It allows you to view keywords that have appeared in completed ad campaigns and view the ads themselves to learn how to incorporate them into the script, ad text, and overlays. Words can be sorted by: popularity, changes in popularity expressed as a percentage (how the amount of the term used has changed over time), and highest or lowest CTR (Click-Through-Rate).
TikTok marks state accounts
More recently, users have been displaying information on specific accounts and videos that the content in question may represent a viewpoint of a particular government. The tagging of creators representing the state is intended to increase the transparency of the message and show how governments are trying to influence users' opinions.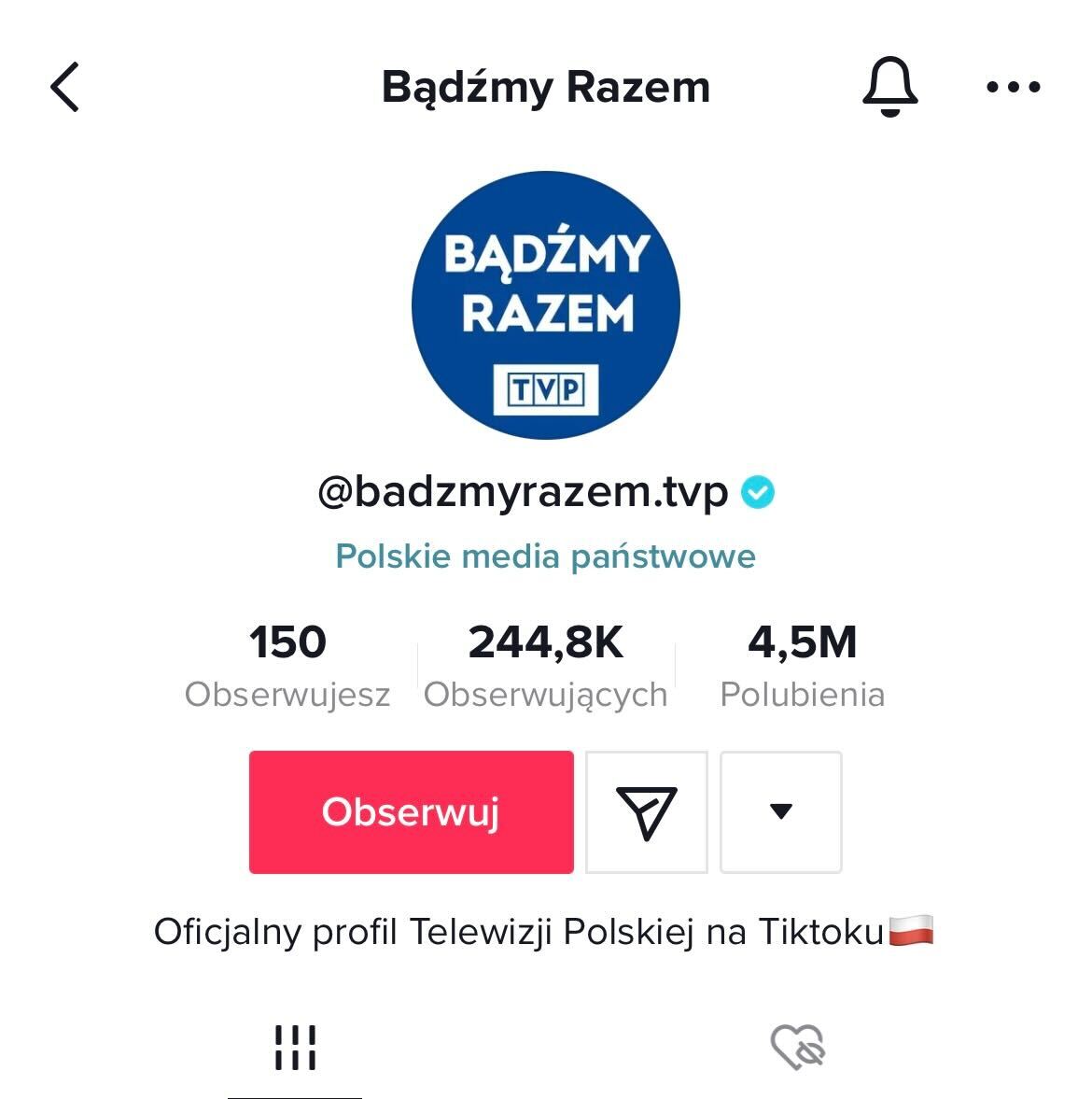 TikTok Academy
The highly anticipated educational platform for marketers from TikTok has launched in Poland. The training courses are free of charge. For now, one "ABC of TikTok" course is available. It is an introduction to the application, focused on discussing its basic functions. Upon completion of the training, participants receive a badge acknowledging completion of the course.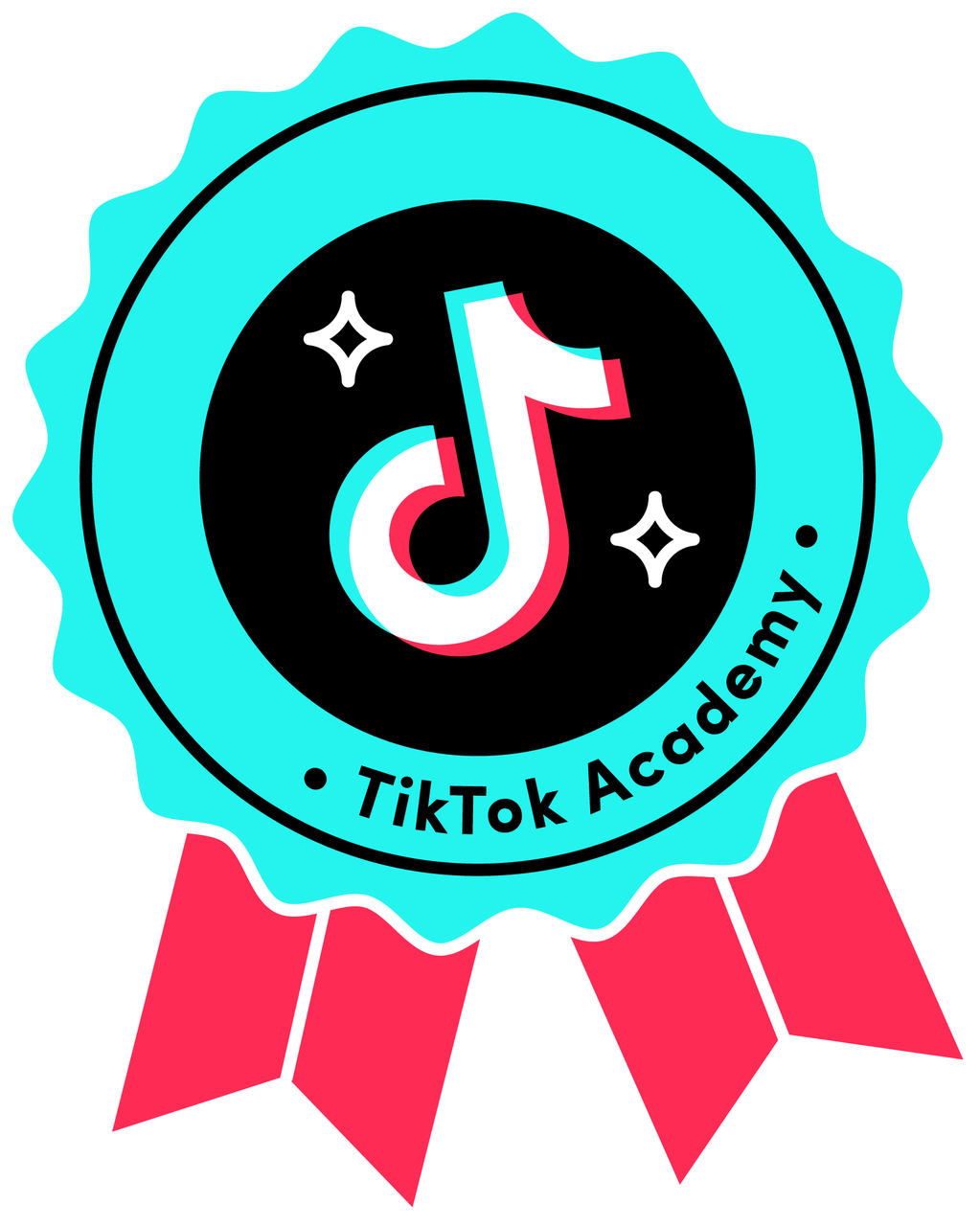 Autor Case Study
powrót do wszystkich artykułów

;