The most popular social media in 2022
It is difficult to imagine today's world without social media. They have accompanied us since the 1990s and are constantly evolving to fit the surrounding reality and needs. Wondering how social media trends have changed in 2022? We have prepared a brief summary of the most popular platforms in the past year. Check if you are up-to-date. Did you know that?
The most popular social media 2022
In the first list, we took as the criterion for social media, we took the platforms on which posts and messages are uploaded in the form of texts, graphics, or short videos. As demonstrated by the table below, the top social media in 2022 included Facebook, Instagram, Twitter, LinkedIn, and TikTok.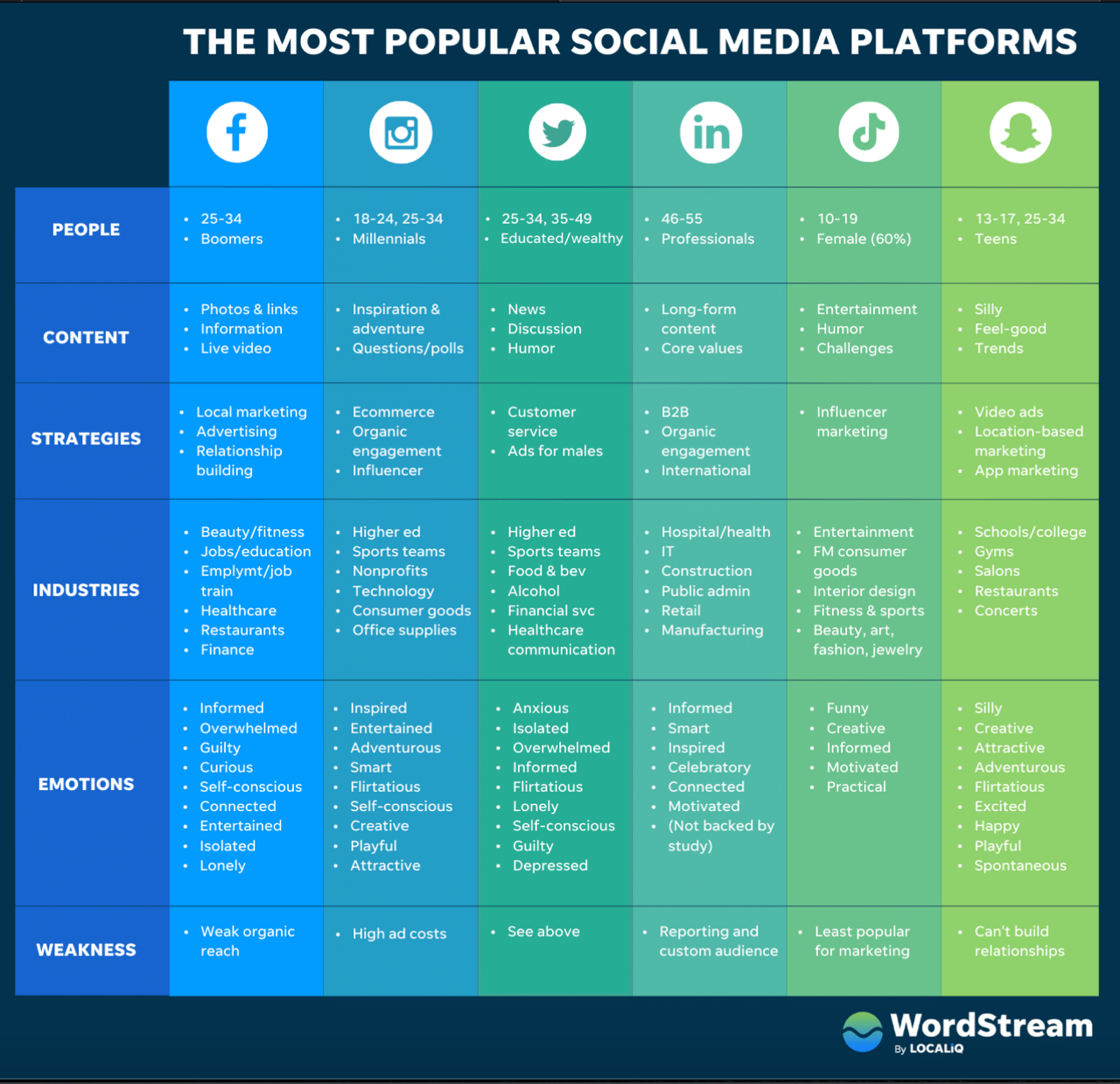 Facebook 
Each of these platforms differs in terms of the age of the target audience, the type of content to be communicated, and the emotions to be triggered in the viewer. Facebook has been the strong leader in social media for years. The platform was launched in February 2004 and is still the most widely used in the world. Nearly two in three of the world's 4.59 billion social media users are active on Facebook. The number of monthly active users is close to 3 billion and surpasses YouTube by 350 million users. 
Reels
Reels modeled after short videos from TikTok, became hugely popular in 2022. This new Facebook and Instagram feature allows users to record footage between 3 and 60 seconds in a vertical smartphone format. Reels was officially launched on August 5, 2020, in 50 countries. Today, Reels are conquering the world of marketing. They are a valuable promotional tool for increasing brand recognition and building online branding. Reels have become part of booming social commerce, which allows people to promote and buy products through buttons that link directly to stores.
TikTok
Although Facebook and Instagram rank at the top of the list, TikTok's rapid growth, with more than one billion active users in 154 countries, is particularly remarkable. This Chinese platform is achieving record results and has been one of the most popular social media since 2021. TikTok was launched in China in 2016, but its main development happened in 2017 when it got out of the Chinese market to serve other countries.
Currently, TikTok is the most popular in the United States, with 136.42 million users. It is followed by a community of more than 50 million by Indonesia 99.07 million, Brazil 73.58 million, Russia 51.3 million, and Mexico 50.52 million.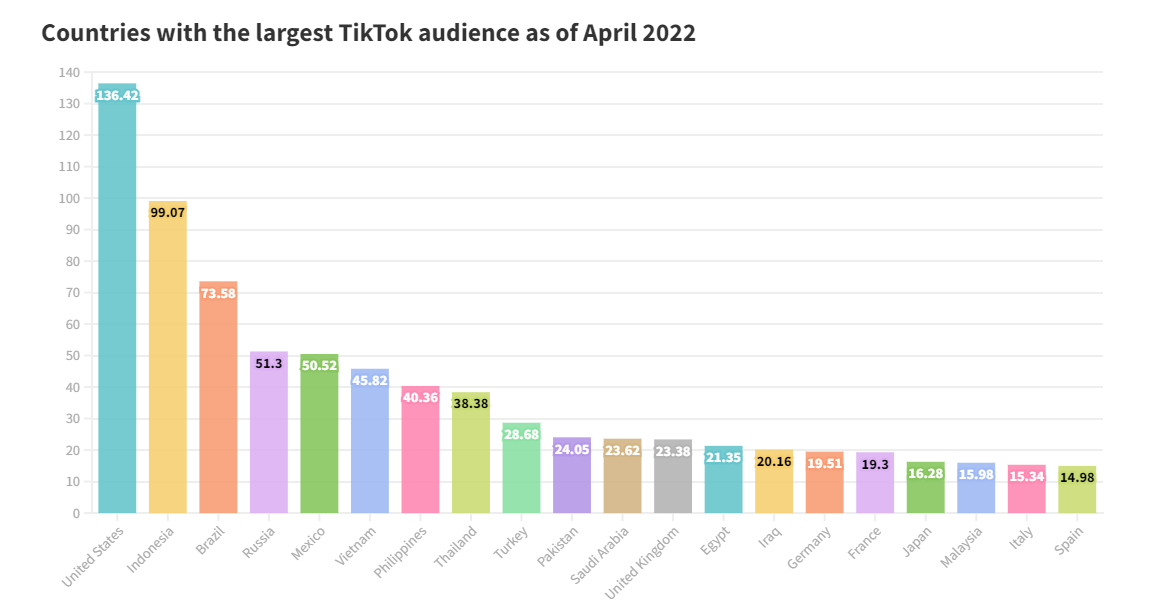 Who uses TikTok most often? People between the ages of 18 and 24 (23.8% of women and 17.9% of men). Only about 2% of users are over the age of 55. This looks different from Facebook, where the largest group is men aged 25-35 (18.4%).  
Most visited social media 
Statistics provided by Semrush from August 2022 also show that Facebook still firmly reigns supreme among social media, with about 13.5 billion visits per month. Users spend an average of 24 minutes browsing it. The second most viewed platform is Twitter, with 6.37 billion per month. Instagram ranks third, ahead of Reddit, with 20 million views. TikTok ranks fifth and, in our opinion, is a serious competitor to the other social media mentioned above. Currently, there are about 1.7 billion visitors per month. What number do you predict next year?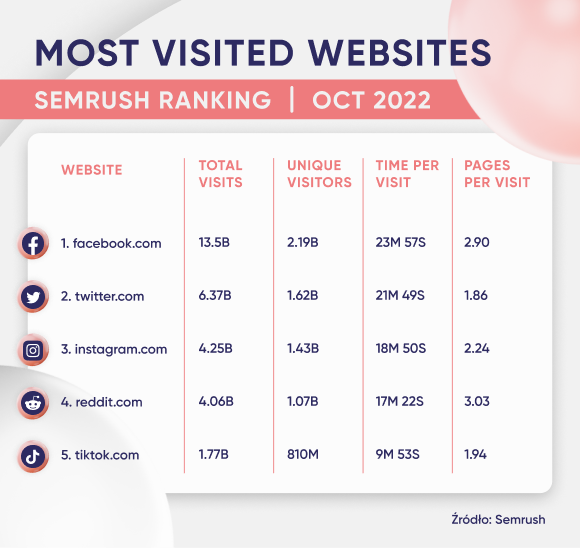 Social networks by number of users 
For comparison, we present data from Statista - a platform for statistical data analytics. Here, the social media criteria are much broader and also include YouTube and popular messengers. 
According to Statista, the most popular social media in the world in 2022 are:
Facebook

YouTube

WhatsApp

Instagram

Facebook Messenger

TikTok

QQ (Chinese instant messenger)

Douyin

Telegram

Sina Weibo (Chinese microblogging portal)

Snapchat

Kuaishou

Pinterest

Reddit

Twitter

Quora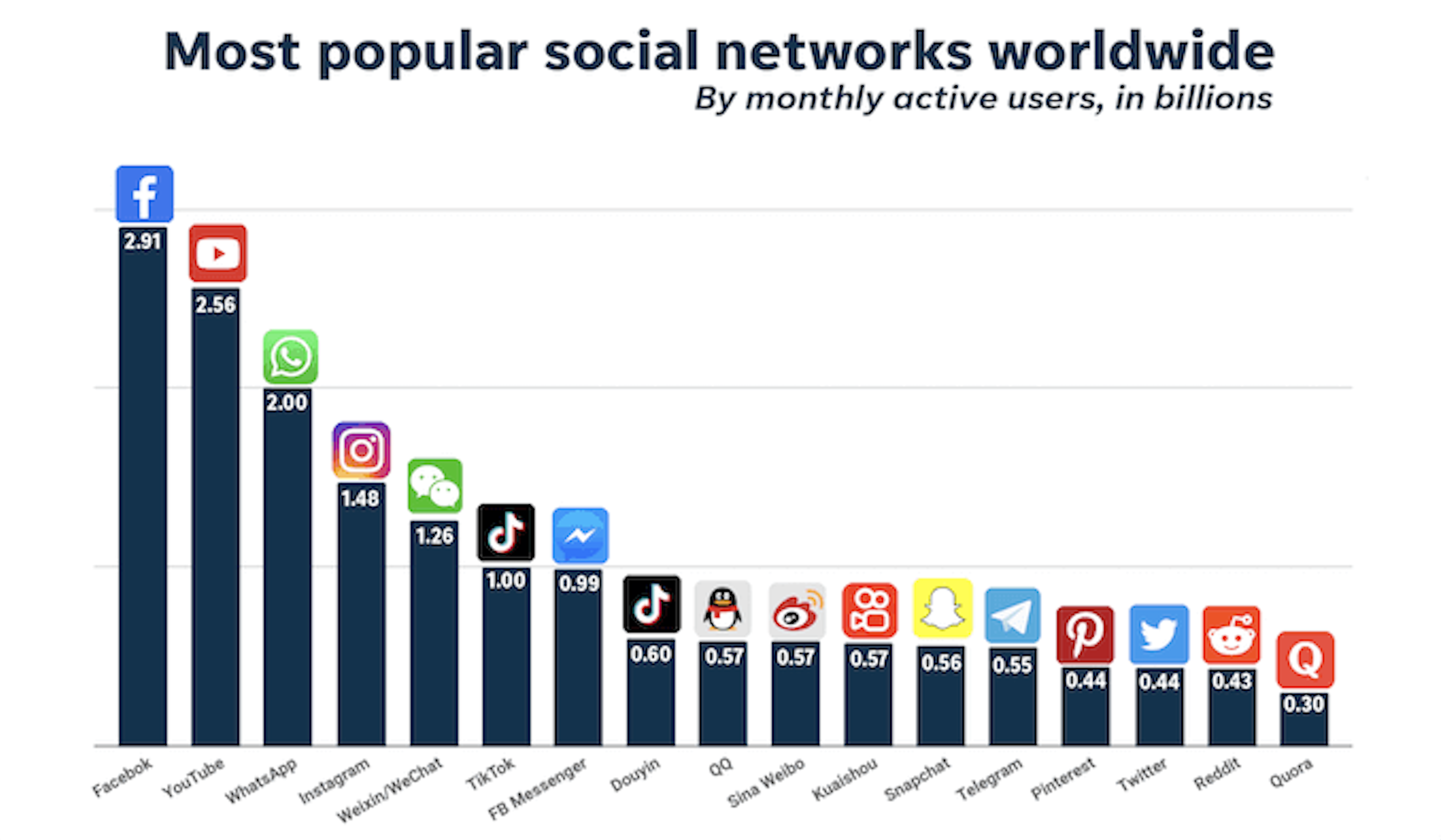 As illustrated by the chart above, TikTok ranks 6th, ahead of even Twitter. 
Also, it is worth mentioning the application BeReal, which is not included in the above charts. The app that shows the authentic, not artificially colored side of life, experienced a real boom in 2022. You can read more about it here.
Social media users in numbers 
For all the people in the world who use the Internet, as many as 93% use social media. This brings the number to 4.74 billion active social media users, or more than half (59.3%) of the total population of the Earth's population. In the last year, there have been 190 million (+4.2%) new users, about 34 million (1%) per quarter. Social media takes up a significant portion of our time during the day (2.5 hours on average). They are used more often by men (54%) compared to women (46%). This represents a huge marketing potential. It is possible to reach a specific social media audience with a given brand or product. However, it all depends on a carefully developed marketing strategy, a precisely selected target group, and the size of the budget we allocate for advertising.  
General data on the adaptation of the Internet and social media among the population: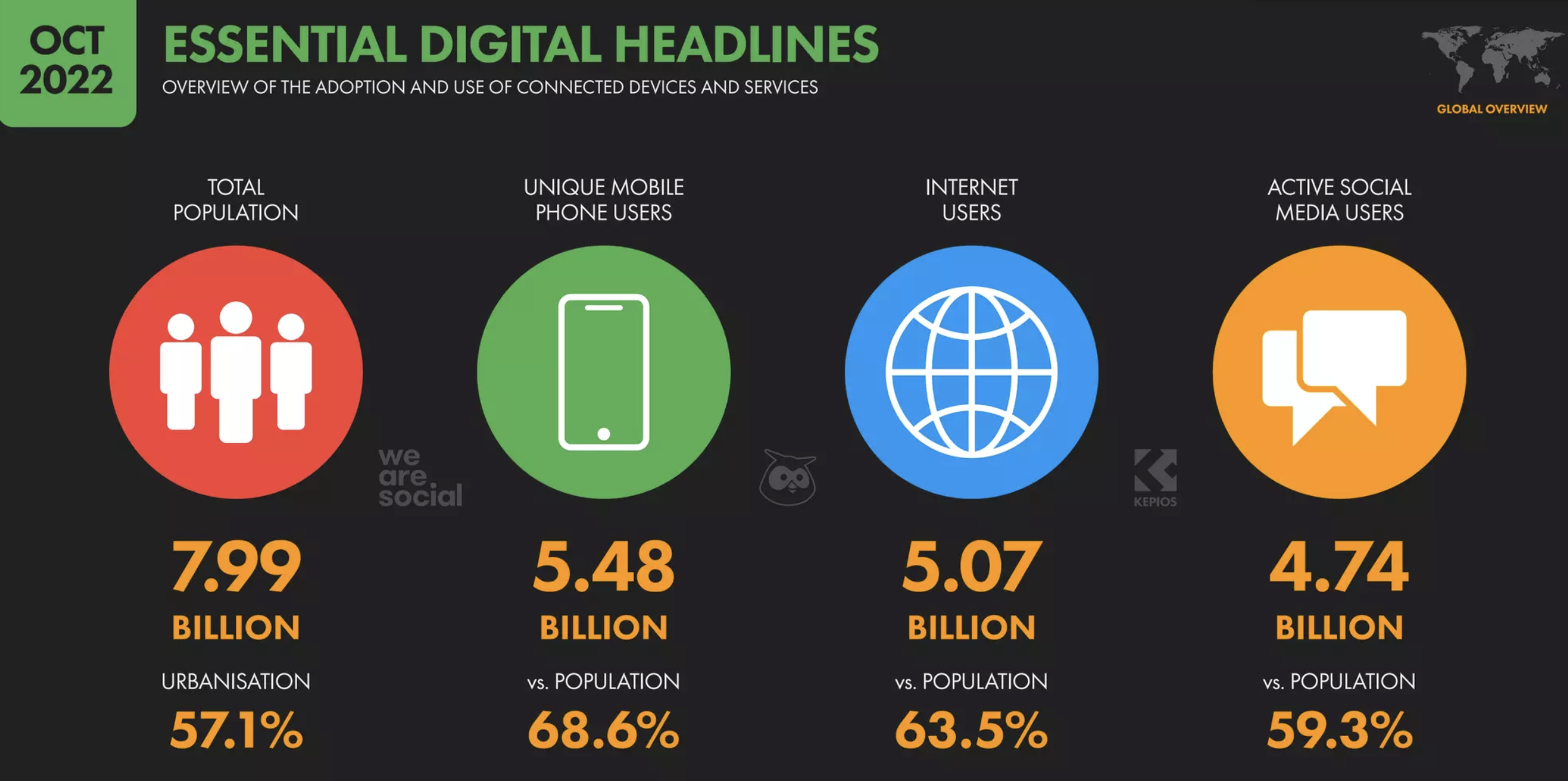 Social media adoption data: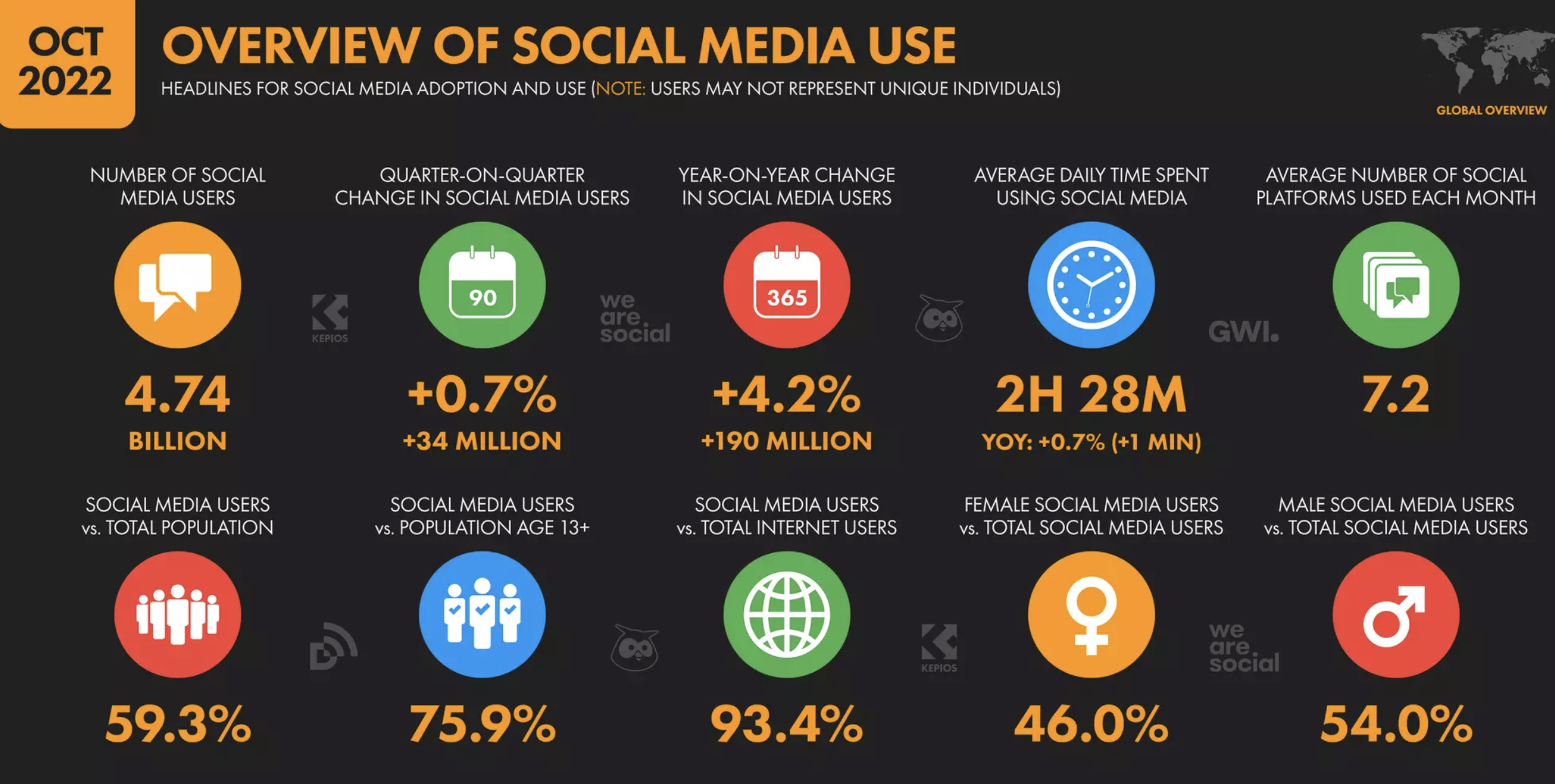 Growth in the number of Internet and social media users: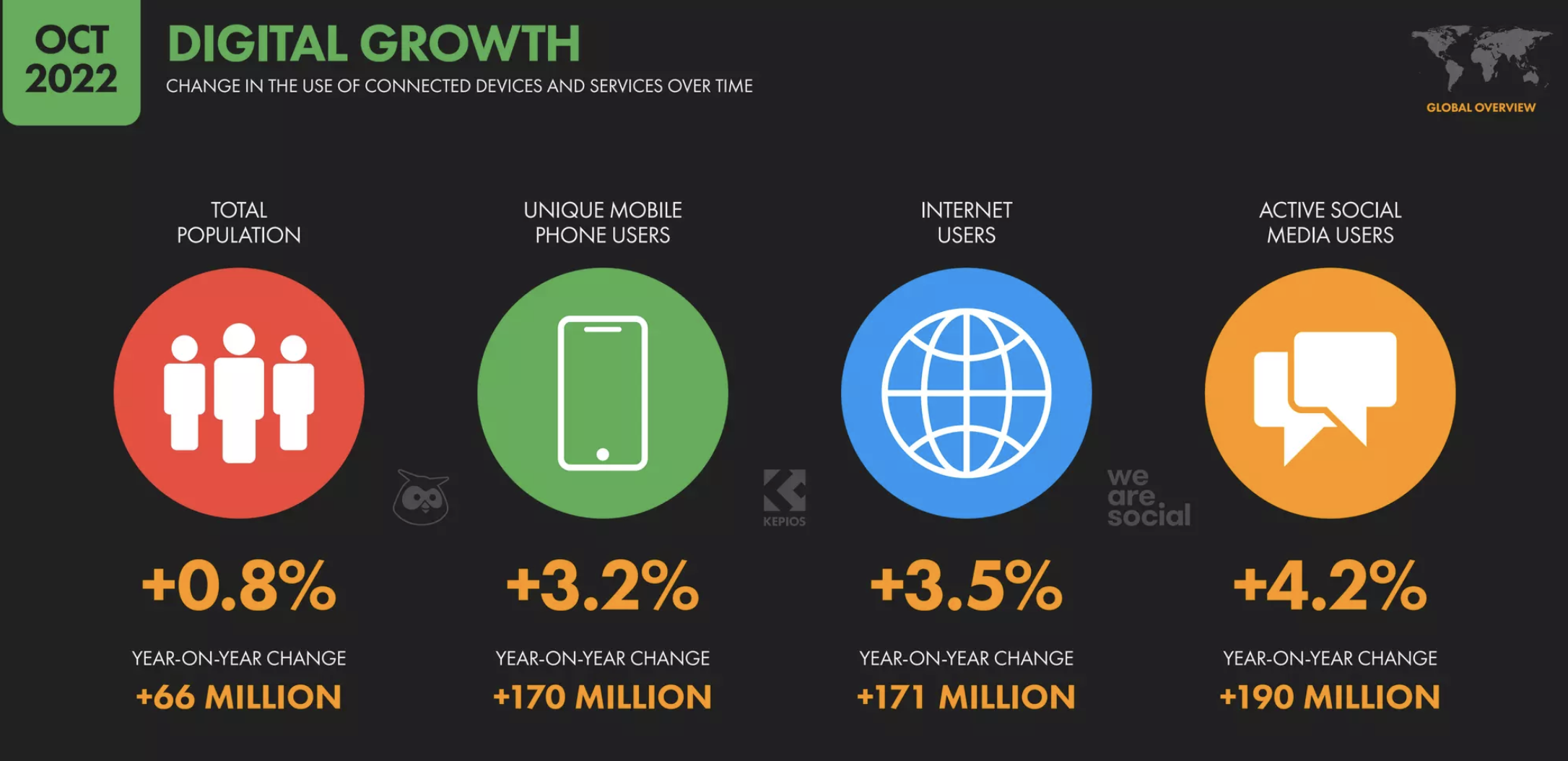 Where in the world is social media most popular in 2022?
As we mentioned earlier, as much as 59.3% of the world's total population uses social media. In which regions they are the most popular? As the map below shows, they are most often used by people in Europe, North America, South America, and Central and East Asia. Africa still remains a large area for development. This is, of course, largely correlated with the population's access to the Internet. 
Distribution of social media users around the world: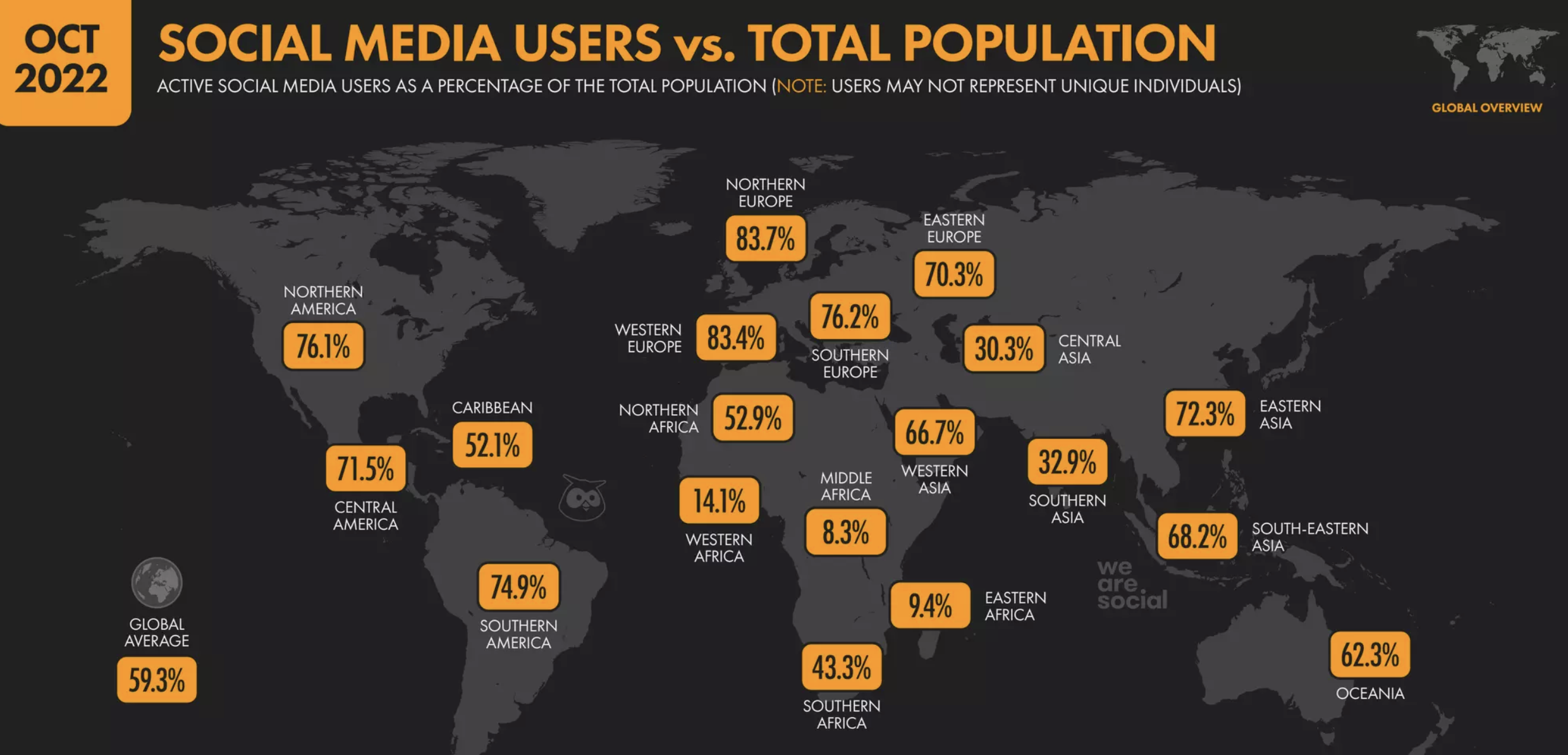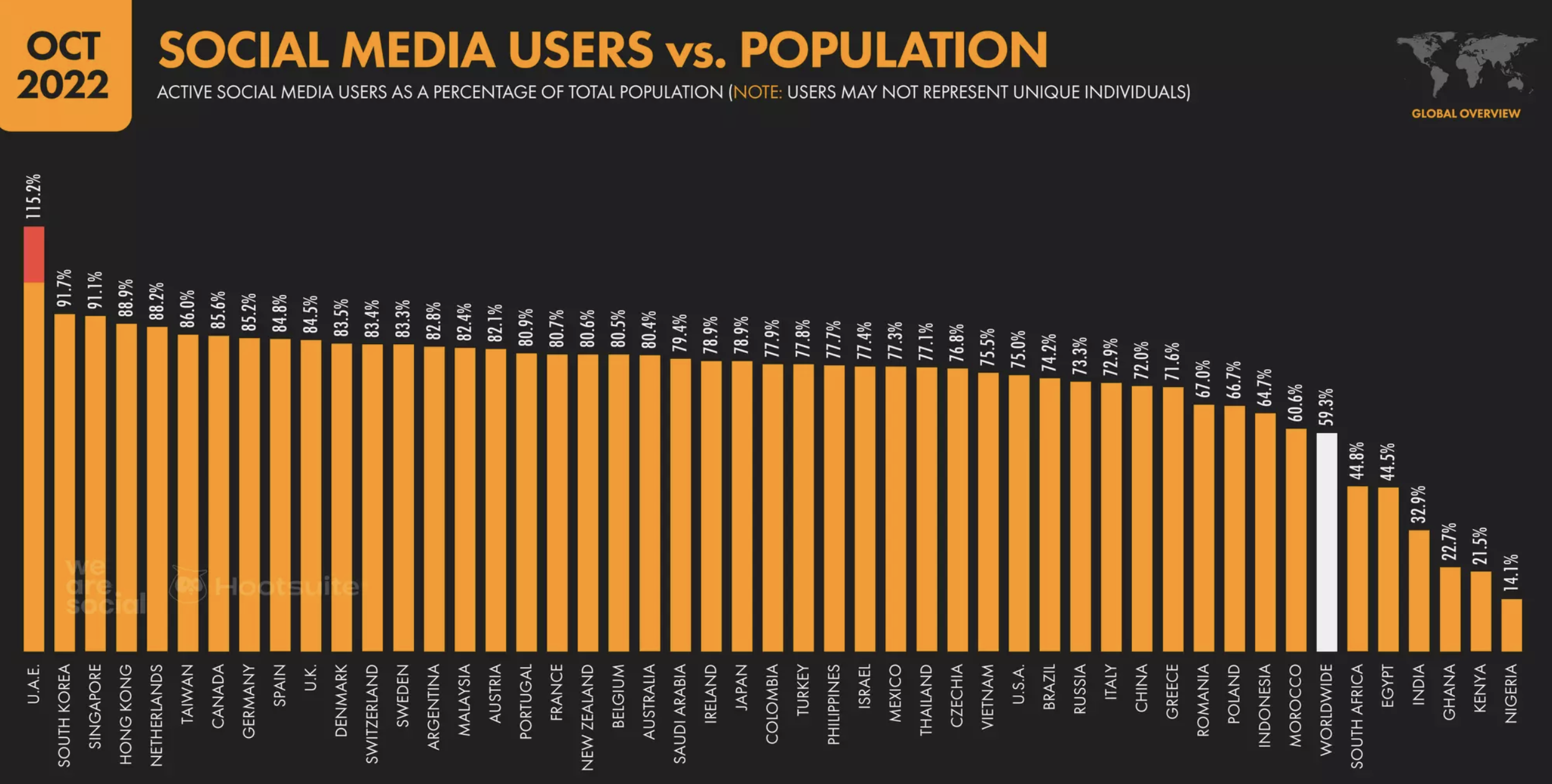 For what reasons do people use social media? 
Various countries have different dominant uses for social media. However, most people use it to connect with friends and family or for entertainment, to fill their spare time. For some, social media is a source of the latest world news or to discover novelties presented by favorite brands or celebrities. Equally popular is active participation in dedicated groups dedicated to a particular topic, e.g., selling and buying designer clothes, healthy eating, sports, etc.
Summary
Social media has become an integral part of our lives. Worldwide, nearly 60 percent of the population uses at least one social media platform. Giants such as Facebook, Instagram, and Twitter are doing well despite emerging competition. According to data released by Statista, social media use remains on an upward trend, and by 2027, the number of users using social media could reach 5.85 billion worldwide. Demographic growth simulations predict that the world population will reach 8.3 billion in 2027, meaning that in five years, the percentage of people using social media will be more than 70 percent.
Autor Case Study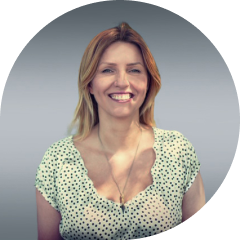 Paulina Czaja
Crypto copywriter z szerokim doświadczeniem jako project manager, content manager oraz SEO copywriter dla różnorodnych projektów blockchain. W WMI jest odpowiedzialna za tworzenie contentu na social media, pisanie artykułów na blogi, oraz przygotowanie tekstów na potrzeby codziennej komunikacji.

powrót do wszystkich artykułów

;